Ursula Scharler
School of Life Sciences, University of KwaZulu-Natal
Westville Campus, Durban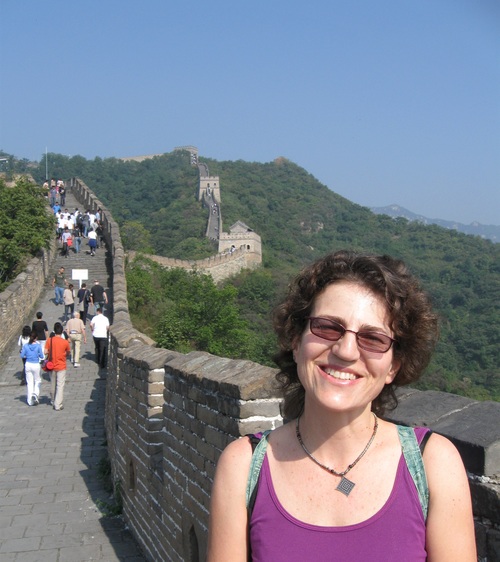 South Africa

Tel: +27 (0)31 260 1605
E-Mail: scharler(at)ukzn.ac.za
---
We attended ISEM 2019 in Salzburg, Austria:
Amy Shurety (UKZN) presented a talk on "How ecosystem networks reveal resilience", Ben Brooker (UKZN) presented a poster on "Food-web dynamics in altered physical estuarine states using linear inverse modelling (LIM) and ecological network analysis (ENA)", Maysa Ito (GEOMAR Helmholtz Centre for Ocean Research Kiel) on "Carbon circulation in temperate coastal food webs exposed to heat waves". Maysa and Ursula are part of the Baltic Gender Project.
ScharlerLab currently has an opening for a post-doc position from 2020-2021. Application deadline: 31 October.
Develop methods to better understand and predict estuarine ecosystem health and resilience under future global change scenarios.
Advance knowledge on the interaction between biodiversity and ecosystem resilience.
Understand how anthropogenic impacts influence the estuarine ecosystem relative to natural variability.
 Check out our latest PUBLICATIONS:
Borrett SR and UM Scharler. 2019. Walk partitions of flow in Ecological Network Analysis: Review and synthesis of methods and indicators. Ecological Indicators.
Tagliarolo M, F Porri, CD Garvie, K Lechman, UM Scharler. 2019. Zooplankton metabolism in South African estuaries: does habitat type influence ecological strategies? Journal of Plankton Research.

Glassom D, UM Scharler, AHH Macdonald. 2019. Society's needs cannot be met by applied science alone: A response to Cochrane et al.(2019). South African Journal of Science 115 (7-8), 1-3.

We recently received funding through DST/NRF to work on GLOBAL CHANGE in estuaries. 

Our aims are to investigate physical and chemical forcings on the estuarine ecosystem under various global change scenarios. Using network analysis and systems dynamic modelling, we investigate biodiversity-ecosytem function, modelling in low-density data environments, and systems responses to climate and anthropogenic forcing. This is a collaboration between the University of KwaZulu-Natal (UKZN), University of Zululand (UniZulu), Oceanographic Research Institute (ORI, and the Consortium for Scientific and Industrial Research (CSIR Durban, Stellenbosch).